Hazlina Jamaluddin
Global warming is undoubtedly altering the landscape of national discourse in many countries around the world, and the effects of climate change can be drastically felt in cities globally.

Over time, cities and their inhabitants will be more vulnerable to the effects of climate change, which range from heat waves to droughts, floods, and hurricanes. Seventy percent of cities around the world are already dealing with climate impacts, while nearly all cities are at risk. Despite this, data shows that by 2050, two-thirds of the global population will live in urban areas.

The only option we have is to adapt and find a solution to slow down the effects of climate change. One way to do this is to reduce carbon emissions.

For its part, the Malaysian government has rolled out various initiatives such as promoting the Low Carbon Cities Framework (LCCF), providing the MyHijau Mark Directory for environmentally friendly materials and the Low Carbon Mobility Initiative to increase the number of electric vehicle charging stations, In 2019, Malaysia emitted 250.09 million tonnes of carbon dioxide, which was about 0.69% of the world's total carbon emissions for that year (which translates into 36.44 billion tonnes). In terms of sectoral percentage, about 24% of total carbon dioxide emissions come from the construction sector in the country.

One of the major sources of carbon emissions in the construction industry is the use of diesel-powered machinery, such as excavators, backhoes, bulldozers, trenchers, loaders, tower cranes and pile boring machines. Traditionally, nearly three-fourths of all this heavy construction equipment is diesel-powered.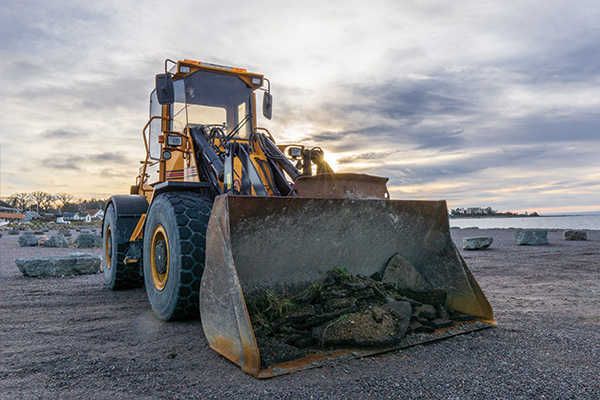 The diesel engine is regarded as the global economy's backbone, being the world's most fuel-efficient form of internal combustion engine and generating more power and using less fuel than other engines of similar capacity. As a result, it is almost universally used in heavy-duty mobile equipment applications, where it serves as the primary source of power for a broad range of important economic sectors.

Although diesel equipment provides the power required for almost all construction activities, it is widely acknowledged that carbon emissions from diesel equipment can have negative impacts on the environment as well as on the health of people who work and live near construction sites.

In recent times, air pollution from diesel emissions has been a point of conversation with regards to public health, particularly when it comes to Nitrogen oxide (NOx) and particulate matter (PM), highlighted as two major contaminants in diesel exhaust that can have a long-term effect on human health.

Over the past year, the building industry has explored a few alternative ideas for transitioning from diesel-powered equipment to more environmentally friendly options. It is, of course, a work in progress, with viability still one of the aspects assessed.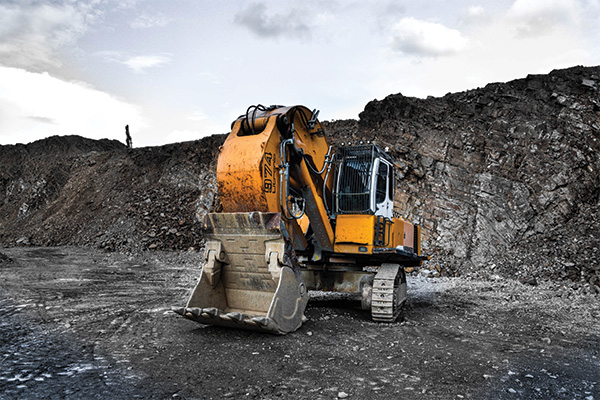 Electrification is one of the most prominent solutions for reducing carbon emissions in the building sector and would include not only the replacement of on-site diesel generators but also the electrification of heavy machinery.

In assessing the benefits of electrification, using power directly from the national grid rather than on-site diesel generators can be a low-cost solution that will reduce on-site emissions and reduce noise levels. Service times may also be reduced and there may also be cost-saving implications with electric equipment having fewer components requiring maintenance. As a result, this could potentially lower the total cost of ownership. There are thus, compelling reasons for the construction industry to embrace electrification.

Despite these advantages, many contractors are hesitant to use electrically powered machines because of the cost, limited options available in the market, and concerns about efficiency. It is worth noting however, that technology is continually changing, and that many countries are improving local legislation on carbon emissions, both of which can hasten the adoption of renewable or sustainable construction equipment. To avoid being stagnant and obsolete, construction players must seize the opportunity to be among the first to innovate.

At The Exchange TRX, we have already jumped on board the electrification train. We have been using the grid's power for a few years now to power up the site, steadily phasing out diesel-powered generators. On our site, all our tower cranes (16 in total) are fully electric. In keeping with our environmentally conscious practice, we will continue to innovate and look into electrifying more of our machines. This, however, will take time and effort as electrically powered machines are still not common in Malaysia's construction industry.

The conversation about diesel and electrification will continue for many years to come, as people weigh up and weigh in on the merits of both choices. One thing is certain: alternatives exist, and some are becoming more feasible and cost-effective than others.