Yasmin Rasyid, Head of Sustainability, Malaysia
The coronavirus and current climate crisis are creating deep and damaging impacts on economies, social infrastructures and human health worldwide. This is clear proof that business as usual is almost impossible. We need to rethink traditional ways of doing business, embrace resiliency and be adaptive in a fast-changing world. The tides are certainly changing.

There is an increasing urgency and responsibility for businesses to take action to ensure that climate effects on our planet are mitigated as much as possible. One way to achieve this is through strategic collaboration. Today, sustainability has taken centre stage in the retail sector. With rising consumer demands for retailers to be more responsible in their actions towards the environment and on social impact, The Exchange TRX is designed to ensure that our built environment takes into consideration future climate scenarios, while ensuring the safety and wellbeing of visitors and occupants.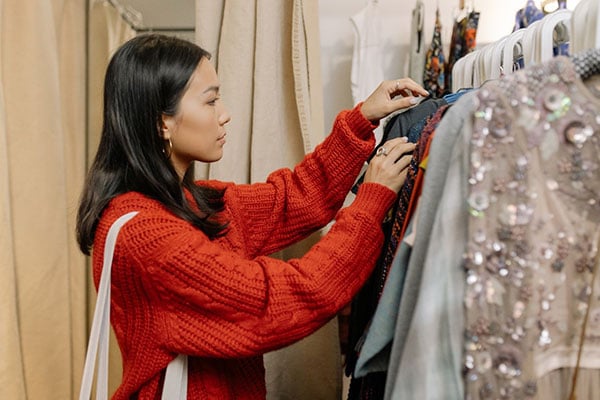 Consumer Trends Influencing the Retail Sector

We are living in a present where more consumers than ever before are aware and supportive of consuming less. Not surprisingly, the purchasing habits of a new generation of consumers, the Gen Z-ers, are transforming and shaping the way the retail sector operates. In the United States for instance, Gen Zs were noted to hold close to $500 billion in buying power, replacing baby boomers as the primary consumer group. Meanwhile, marketing studies have noted that a significant majority of young adults are willing to pay more for sustainable products.

The shift in consumer consumption patterns have made retailers realise that the market is willing to pay more to buy less. Coupled with consumers being more sustainability-aware, we are witnessing the emergence of sustainability-conscious packaging and products and the inclination towards a decrease in waste and reduction in carbon emissions.

All of this is evidence that we've reached a tipping point where companies who put sustainability at the forefront don't just elicit goodwill from consumers, they secure a serious market advantage.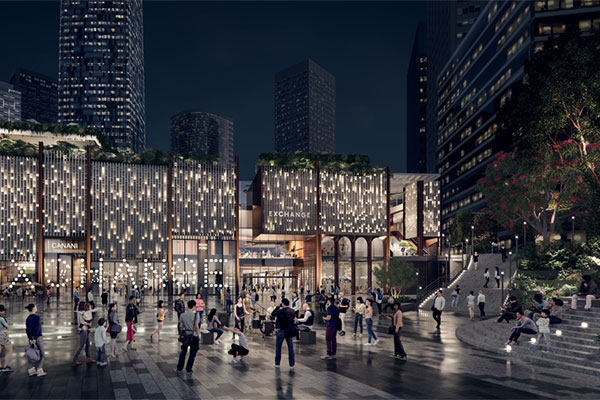 So how will we be doing this at The Exchange TRX? We recognise that these sustainability efforts must also extend to our community within The Exchange TRX and have plans for continuous tenant engagement in order to maximise our sustainability impact. We have plans to implement our Green Lease Compliance programme, which are a series of sustainability initiatives to minimise the carbon footprint of the precinct.

This also includes our work with suppliers. Through our Supplier Code and Supplier Diversity strategy, we are promoting and encouraging responsible and sustainable economic growth and strengthening relationships while doing so.

Upon opening, we are working towards achieving a 50 percent recycling rate. What this means is that The Exchange TRX aims to reduce 50 percent of its refuse from ending up in landfills. By 2030, we hope to achieve Zero Waste and are currently working on a roadmap to achieve this.
Case Study: Kering
Leading the way in sustainable retailing is luxury group Kering. With a global sustainability framework centred on three pillars – care, collaborate and create, their strategy is fundamental in helping them develop more sustainable and responsible luxury. Adopting the stages of avoid, reduce, restore and regenerate, their biodiversity strategy aims to protect and conserve natural resources, ecosystems from which their core business is inextricably linked to. And in order to better define and quantify environmental impacts, they developed an innovative Environmental Profit & Loss tool (EP&L), enabling them to make better informed decisions. They were also one of the first signatories of The Fashion Pact, a global coalition of companies in the fashion and textile industry who, through signing the pact, have all committed to three key environmental goals: mitigating climate change, restoring biodiversity and protecting the oceans.

Case Study: Starbucks

With over 1,612 LEED certified stores, Starbucks has been a pioneer in sustainable retailing. Premises with this accreditation typically have controlled LED lighting, concrete floors free of dyes, sustainable wood, recycled rubber flooring, and remote-controlled energy management systems. Moreover, they are 30% more water and 25% more energy efficient, and in countries where solar panels are popular, the stores are run on 100% renewable energy. With its ultimate goal of launching 10,000 LEED stores in the next five years, Starbucks has the considerable potential to save $50m in utility costs over the next decade.

Case Study: Aesop

Iconic Australian skincare brand, Aesop, prides itself in offering unique, innovative and sustainable retail experiences in their 200 boutiques, globally. This is achieved by immersing themselves in the culture of a location, preserving original features, and showing continuous genuine interest in intelligent and sustainable design – all with the aim of connecting with their consumers' values.

Each of their boutique stores is designed with consideration for the materials and the local community, making each store different to the next. Thanks to the consistent use of minimalistic design and quality craftsmanship, each store is easily identifiable as the popular skincare brand.
For instance, Aesop's Bondi store in Sydney cleverly speaks to its ocean surrounds through locally sourced timber from the Geelong wharves and amorphous wave-like forms, while the Singapore ION Orchard store demonstrates the brand's passion for sustainable practices by showcasing an 'upside-down forest' ceiling.

In all instances, they successfully brought the retail experience to life with thoughtful, quality design. What this proves is that the incorporation of sustainability into retail fit-outs doesn't have to be complicated, but can happen organically, and create a design solution that is refined and pleasing to the eye.

Case Study: Moncler

As part of a wide-ranging new sustainability plan, luxury skiwear brand Moncler says it will be 100 percent carbon neutral at its own sites in 2021. The carbon neutral goal is being achieved through a combination of efficiency programmes, renewable energy and CO2 offsetting projects.

The company's 'Born to Protect' sustainability plan sets targets for the next five years, some of which include using 50 percent sustainable nylon (both recycled certified nylon and bio-based certified nylon) by 2025, and recycling more than 80 per cent of nylon fabric scraps by 2023. The brand is also aiming to trace 100 per cent of 'key raw materials' by 2023.

Moncler has also launched a new range of jackets which it says are made entirely from recycled materials (except down) reducing the garments' carbon footprint by about 40 percent. Fabrics and accessories, including zips and buttons, are made of Econyl nylon, a regenerated nylon derived from ocean and land-based waste.