Yasmin Rasyid
I love films. Most of us do, right?
Films not only inform and educate, they also inspire and take us on a journey to different worlds and spark our imaginations in all dimensions. Films are also the conduits for us to form and shape perspectives. Occasionally, films challenge our values, or at least our understanding of our values.
Films help shape society and governments too, telling stories of courageous people who altruistically defended or fought for a good cause or justice, such as the biographies and documentaries made of Mahatma Gandhi, Nelson Mandela and Wangaari Maathai. They demonstrate the importance of addressing humanity's fundamental needs of justice, access and sustainable progress. Films can also empower citizens to rise for a collective cause and can even change governments, politicians and influence consumer behaviour and shape economies.
My earliest views and interests on environmental issues were shaped and formed by films. I remember being glued to the television on the weekends binging on episodes of National Geographic or episodes of Steve Irwin's Crocodile Hunter where for at least an hour, I was transported to the harsh deserts of Africa, where I felt like I really could have been five feet away from observing how a sidewinder slithers through the hot scorching heat of the sand dunes. I like to think that my undergraduate degree in marine biology was partially influenced by all the environmental stories I watched in my younger years.
In 2008, I was rather active in running a non-profit (EcoKnights) that focused on delivering interventions for sustainable community development. With two daughters, and living in a time where digital technology and gadgets dominate our daily lives, it struck me that stories about the environment needed to be told differently. These stories needed to attract more people's attention, and needed to inspire governments, businesses and communities to address sustainability in an urgent and practical way.
I felt that it was important to create an audio-visual platform that provided Malaysians with the opportunity to access environmental stories, especially if these stories could move people and shape their opinions, while entertaining them. I also wanted the platform to be a resource from which they could network and expand their efforts in sustainability, gain awareness and knowledge, and understand that they could take action too.
Without any knowledge on how to run a film festival, I spent several months putting ideas and people together and in November 2008, Kuala Lumpur saw the birth of its first environmental film festival called the Kuala Lumpur Eco Film Festival (KLEFF).
Over the years, we have screened close to 1000 environmental stories from various genres and submitted by filmmakers from more than 50 countries globally. We grew and became a local community-based grassroots film festival attracting close to an average of 3000 festival goers over a weekend annually.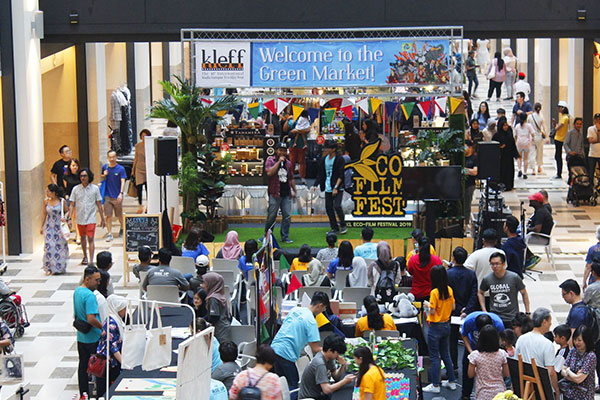 Apart from the film screenings, we also ran a sustainable marketplace where local entrepreneurs and NGOs were given the space and opportunity to promote their cause(s) and fundraise, or sell sustainable products and services. If you're Australian, there's a chance you may be probably familiar with the national Sustainability Festival. Well, KLEFF is kind of like that, except the focus is more on films.

We ran on a tight budget, and often on contributions from businesses and other generous people. Over the years, we have had to raise funds to secure the films, to bring the filmmakers over, to run workshops on sustainability for the public, you name it. The festival is powered by people who enjoy seeing the impacts the festival makes on communities.

2020 is our thirteenth year of running the festival, and 13 does appear that to be our unlucky number. Due to the current COVID-19 pandemic, the KLEFF is not going to be possible this year. It is our utmost priority to ensure that safety of our festival-goers are protected from further spread of this infectious disease. We had to make a tough decision, one which really bummed us out.

Fortunately, though the pandemic posed a risk to running an actual festival fairground, we realised that we were also ready to explore bringing KLEFF to a digital space.

So, what started as an adversity and challenge became a great opportunity for the traditional KLEFF to evolve to KLEFFlix (think Netflix and Iflix) – a digital 24-hour online streaming service of most of the environmental films that have been screened at KLEFF since 2008.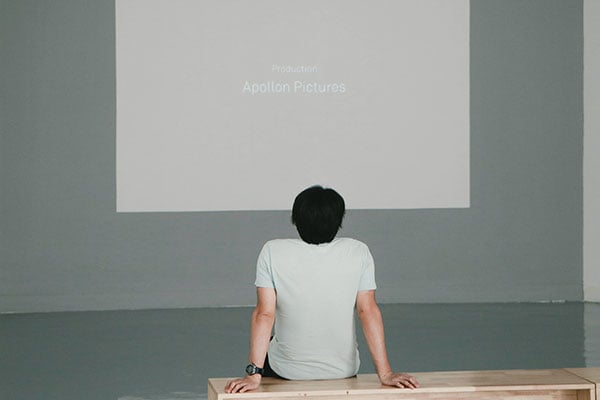 The films are organised based on subject matter, such as 'climate action', or 'waste', and users can take the opportunity to curate their own playlist or click on one of those curated playlists that we are working on. This opportunity also meant that KLEFF took a leap from being a national platform to a global platform, providing access to more people to view these films.
Although I have not been hands-on with KLEFF since 2018, I am relieved and proud to have a dedicated team that now leads it. I have passed the baton to a new festival director, and I am enjoying the fact that now I am finally enjoying KLEFF as part of the audience, and not as the organiser.

Founding KLEFF was a whirlwind of an experience, both positive and negative, and it really accelerated my knowledge about running a festival and operating as a multitasker. Being a hard-headed person, I was not going to take 'no' for an answer, and I learnt a lot about this world. I wouldn't have changed anything. Founding KLEFF has connected me to an entire world of global citizens who are passionate about sustainability, and this in turn, has inspired and fuelled me.

So if you're bored on certain days, or perhaps would like to keep your nieces and nephews entertained at home, head over to klefflix.kleff.my/ and sign up for KLEFFlix –your new gateway to a sustainable journey. Hopefully, if you're like me, you will find motivation to translate what inspires you on film in to real-life everyday sustainable actions.