THRIVING LOCAL ECONOMIC PROSPERITY
VISION:
We aim to create new jobs and facilitate local economic development through learning, skilling and workforce participation.
Ambitions
Recognising the scale of the urban regeneration project in Malaysia, Lendlease has invested in operating Lendlease Academy, which aims to deliver learning and skilling programs to the local community. Our recently introduced Lendlease Modern Slavery Guideline is successfully implemented at The Exchange TRX. The Modern Slavery document details out labour treatment and welfare and supply chain adherence to ISO 14001 and ISO 9001.
Aspirations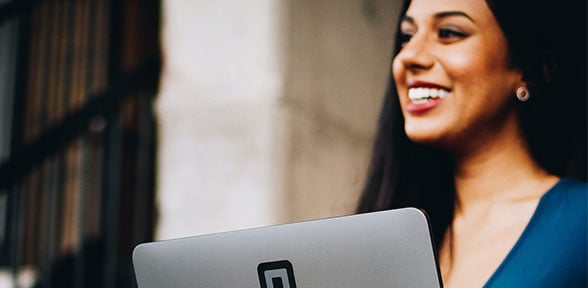 A Thriving Economy
A progressive and dynamic precinct like ours needs people to thrive. We're looking to stimulate the local economy by providing long-term employment opportunities.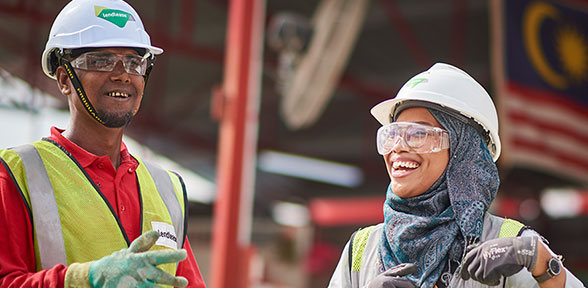 The Future of Construction Safety
We're proud to be able to work with the Construction Industry Development Board (CIDB) to create the future of construction safety in the country. Through our Safety Supervisor Apprenticeship Programme (SSAP), we've trained more than 100 apprentices who will go on to elevate construction safety standards in the country and beyond.

BUILDING SUSTAINABLY
VISION:
Demonstrate leadership in the conservation of natural resources and selecting sustainably sourced materials.
Ambitions
The Exchange TRX is designed to relieve pressure on potable water supply infrastructure by improving water efficiency through the recycling of wastewater. We carefully select sustainably sourced materials and aim to eliminate waste by reducing and recycling construction waste by up to 90%.
Aspirations
Reusing and Recycling Construction Waste

The construction industry generates an enormous amount of waste. At The Exchange TRX, we build sustainably by reusing and recycling 90% of our construction waste to reduce the burden on our landfills.

Zero Waste Aspirations

We've got grand dreams of running zero waste retail operations. By 2030, we aim to make this a reality.

Sustainably Conscious Retailing

We're making a difference at a grassroots level too. We are working with our tenants to deliver sustainability-conscious shops that focus on energy and water efficiency as well as the use of sustainable materials.

Becoming More Water Efficient

At The Exchange TRX, our water will be given a second life and recycled for irrigation, flushing and cooling purposes, reducing potable water demand by 500 million litres or the equivalent of 200 Olympic-sized swimming pools every year. That's a reduction of 60-70%!

Sustainably Sourced Timber

It's important that we exercise responsibility in sourcing all our materials. This includes timber – we're making sure that we're only using timber from sustainable sources.
THE LENDLEASE SUSTAINABILITY FRAMEWORK
Click on any of the icons below to learn more about our Sustainability Imperatives and the corresponding Focus Areas